Faculty Spotlight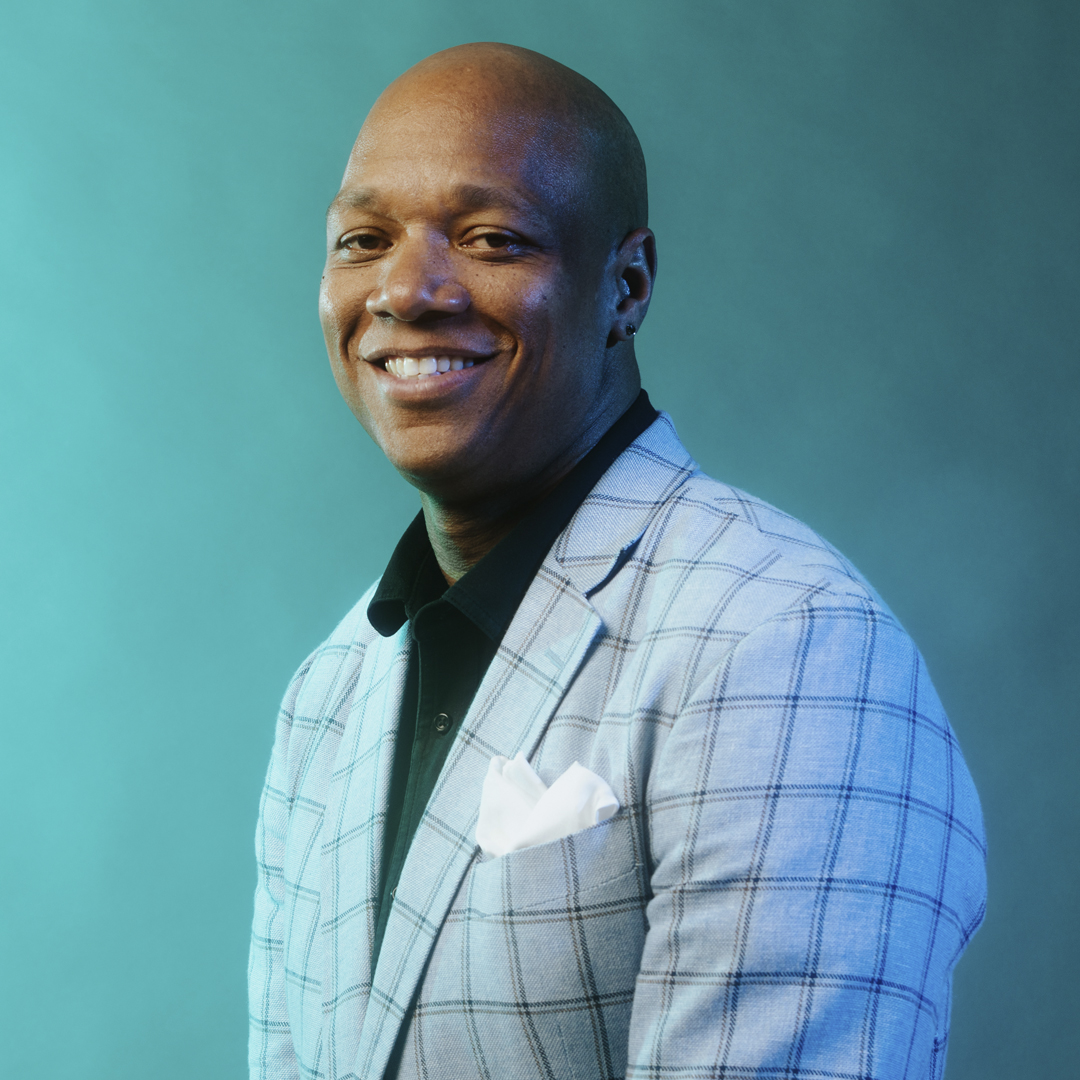 Joel Christian Gill
Instrumental in planning the new MFA in Visual Narrative degree at BU, CFA alum Joel Christian Gill joins the College's faculty as the Inaugural Chair of the Visual Narrative program and Associate Professor of Art in the School of Visual Arts, bringing a wealth of knowledge and storytelling to CFA.
Gill is a cartoonist and historian who speaks nationally on the importance of sharing stories. He is the author of the acclaimed memoir Fights: One Boy's Triumph Over Violence, cited as one of the best graphic novels of 2020 by The New York Times and for which he was awarded the 2021 Cartoonist Studio Prize. He wrote the words and drew the pictures for Fast Enough: Bessie Stringfield's First Ride and the award-winning graphic novel series Strange Fruit: Uncelebrated Narratives from Black History, as well as three volumes of Tales of The Talented Tenth, which tell the stories of Bass Reeves, Bessie Stringfield and Robert Smalls.
"Comics are the greatest form of visual communication and a pure form of Postmodern art in that they are relatively new and specifically because they question the standard ways that humans communicate stories. Comics and cartooning have the ability to take an abstract aesthetic and create realism in the function of storytelling (via semiotics, history, prose, and poetry)," says Gill. "At the BU College of Fine Arts School of Visual Arts, we have the opportunity to show this with our unique and powerful focus on images, ideas, and skills. Students in our Visual Narrative MFA program will focus on how the stories they tell connect and shape an ever-changing world.  Comics are an essential tool in shaping the world's narrative landscape and ideas."
Dana Clancy, School of Visual Arts Director and Associate Professor of Art, Painting, welcomes Gill to BU School of Visual Arts. "Joel Christian Gill's tremendous energy, vision, and strong sense of inquiry will ignite his students as they learn to tell their own and others' stories in innovative and authentic ways," says Clancy. "I look forward to the exciting interdisciplinary collaborations Joel is planning within and beyond the School that draw on his expertise and connections in the field, including the upcoming exhibition he is curating for the BU Art Galleries and his own work illustrating Stamped from the Beginning. The Visual Narrative program is already unique for utilizing the resources of BU School of Visual Arts, BU, and the city of Boston. The degree will come to life and engage students with important social issues with Joel leading it."
Gill received his MFA from Boston University and his BA from Roanoke College. For more on Gill, visit his official website: www.joelchristiangill.com.